Hold your wedding in the leafy surrounds of the Holiday Inn Derby-Nottingham M1 J25 and let our team of wedding professionals help to arrange your perfect day.
The Hotel is located conveniently near the M1 motorway and East Midlands Airport, you and your guests can benefit from plentiful free parking and discounted accommodation rates.
With the ability to cater for up to 60 people for a wedding ceremony, 80 people for a wedding breakfast and 120 for an evening reception, menus can be tailor made to suit all tastes. Should you wish to personalise your menu, our Head Chef will be more than happy to meet your needs.
Why not contact one of our Wedding Coordinators on 03333 209 327 to arrange a show round of our venue today or feel free to drop us a contact us form.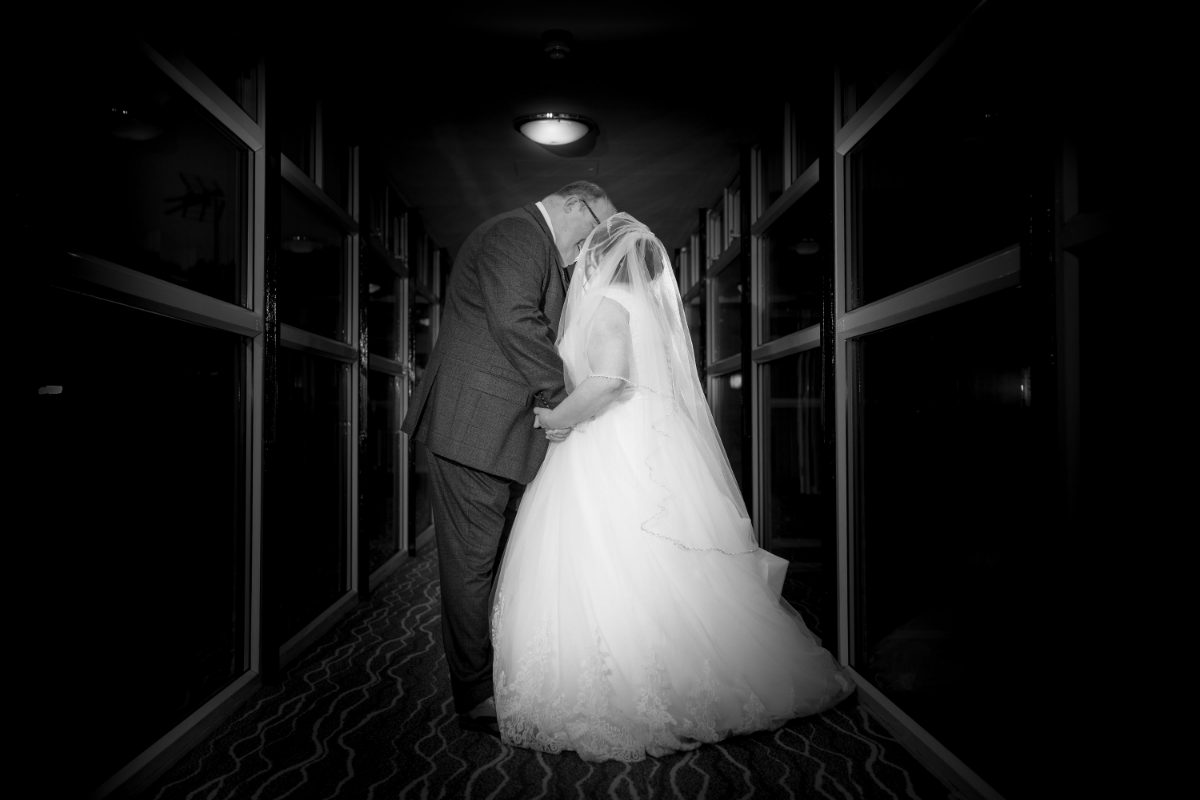 Wedding Photo Opportunities
The Holiday Inn Derby Nottingham is set away from the main road, surrounded by trees, plants and shrubbery. A perfect location for those photo opportunities with a large group or intimately between the newly weds.
The Chatsworth suite opens out on to a small patio, the restaurant has its own 'secret garden'... the opportunities are endless.
Speak to your wedding coordinator, who will be more than happy to show you around
Personal & Friendly Wedding Coordinator
From beginning to end, our wedding coordinator is available to ensure your day runs as smoothly as it can.
At the Holiday Inn Derby-Nottingham, we want to ensure that come your big day, all you are concerned about is looking gorgeous and feeling fabulous
Besides the usual checking dates, and offering pricing, our wedding coordinator can recommend a number of local suppliers for things such as:
Car hire
Flowers
Cakes
Hair and make up...
Our packages are not set in stone, therefore if you want to mix things up, change the menus etc, then talk to your coordinator, as this is something we highly recommend. Not one wedding should ever be the same.
The main thing is that you don't stress yourself out, as we are here for you.
Call up and speak to her today 03333 209 327.
Special Wedding Accommodation Rates
As part of your wedding package, we offer discounted accommodation rates starting from £70 a night inclusive of breakfast
With 92 bedrooms ranging from double, twin, family and executive, all of which have been newly renovated, your friends and family will be spoilt for choice.
An allocation of rooms can be set up for guests to book directly themselves. Any unsold rooms will be automatically released one month prior to arrival, at no cost to yourself.
Speak to one of our dedicated wedding co-ordinators for further information today 03333 209 327.